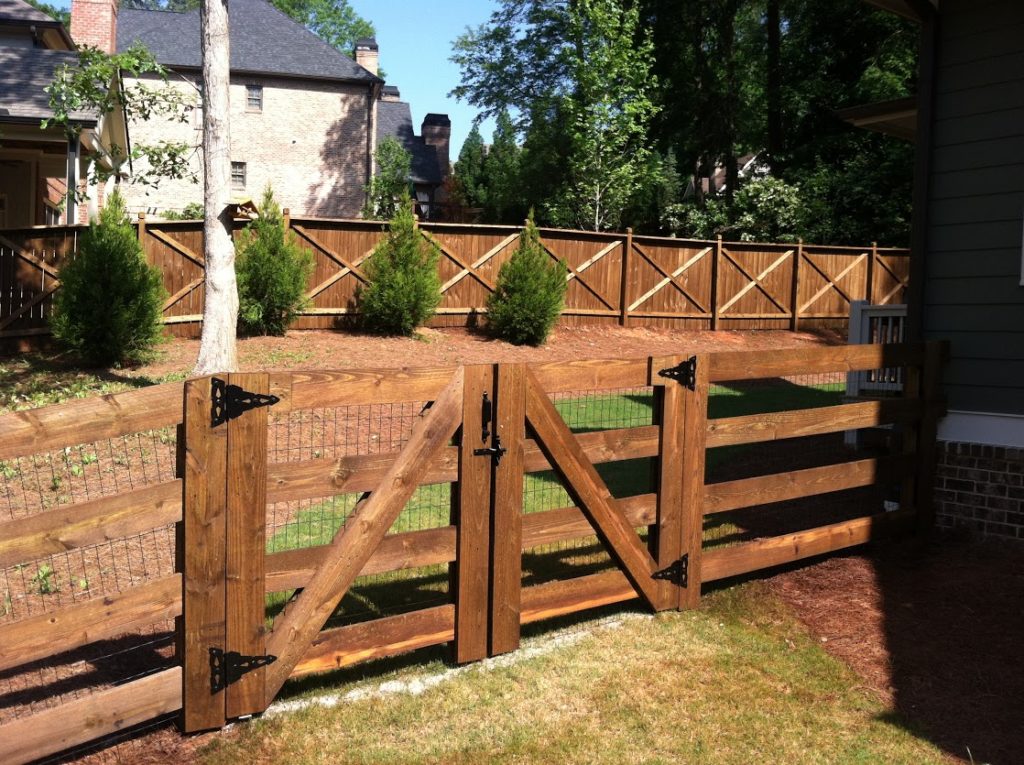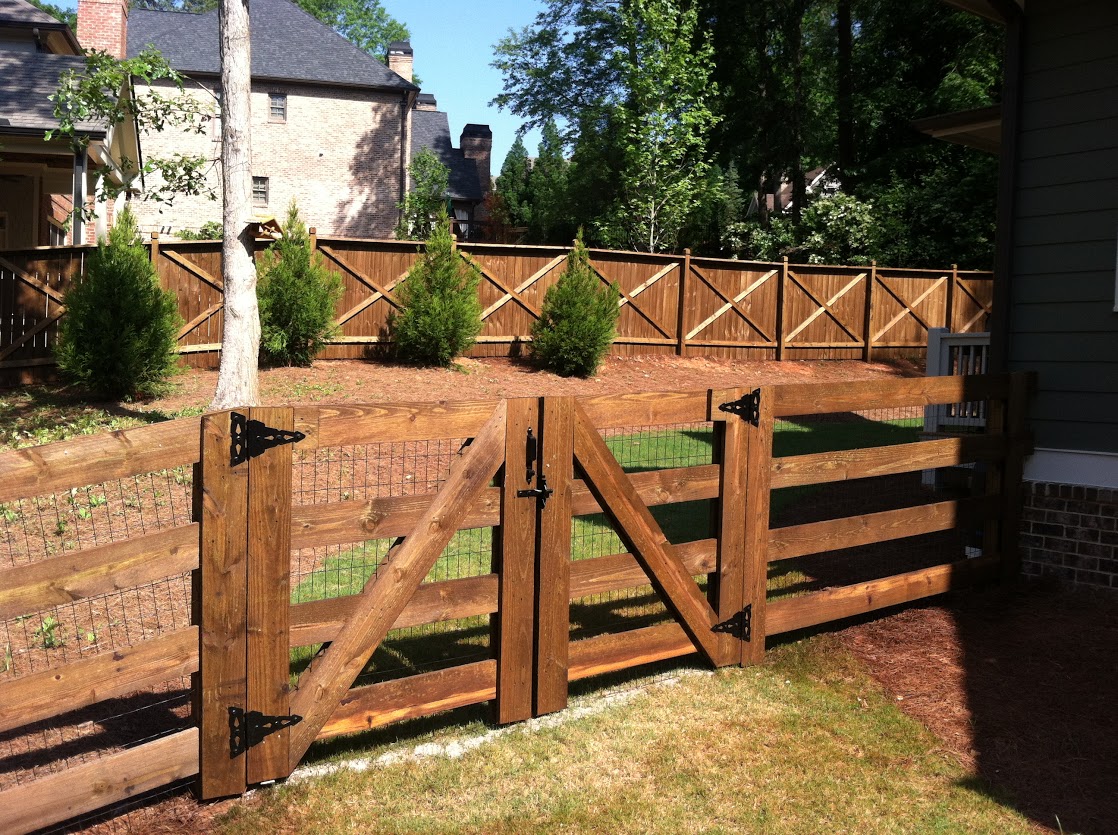 Giving your fence the perfect color or stain palette goes beyond paint. We have several wood stain colors to choose from.
•    Clear (Honey) – Used to waterproof. Lasts 12 – 24 mos. Great for Cedar.
•    Transparent – Wood grain very visible. Not much protection. Not recommended.
•    Semi-Transparent – Restores new wood look with Ativan medium color, allows visibility of wood grain.
•    Solid Color – Great for masking old weathered wood with a solid [much like painted surface] type of finish.