Atlanta Fence Repairs
Stain-N-Seal Solution - Atlanta Fence Treatment And Repair Company.
Our services include anything a homeowner could need for a wooden fence. Our specialty is painting, staining and cleaning of all types of wooden fences.
We can complete most fence repairs.  Gate, picket, rails, and post repair or replacement are all considered fence repairs.
---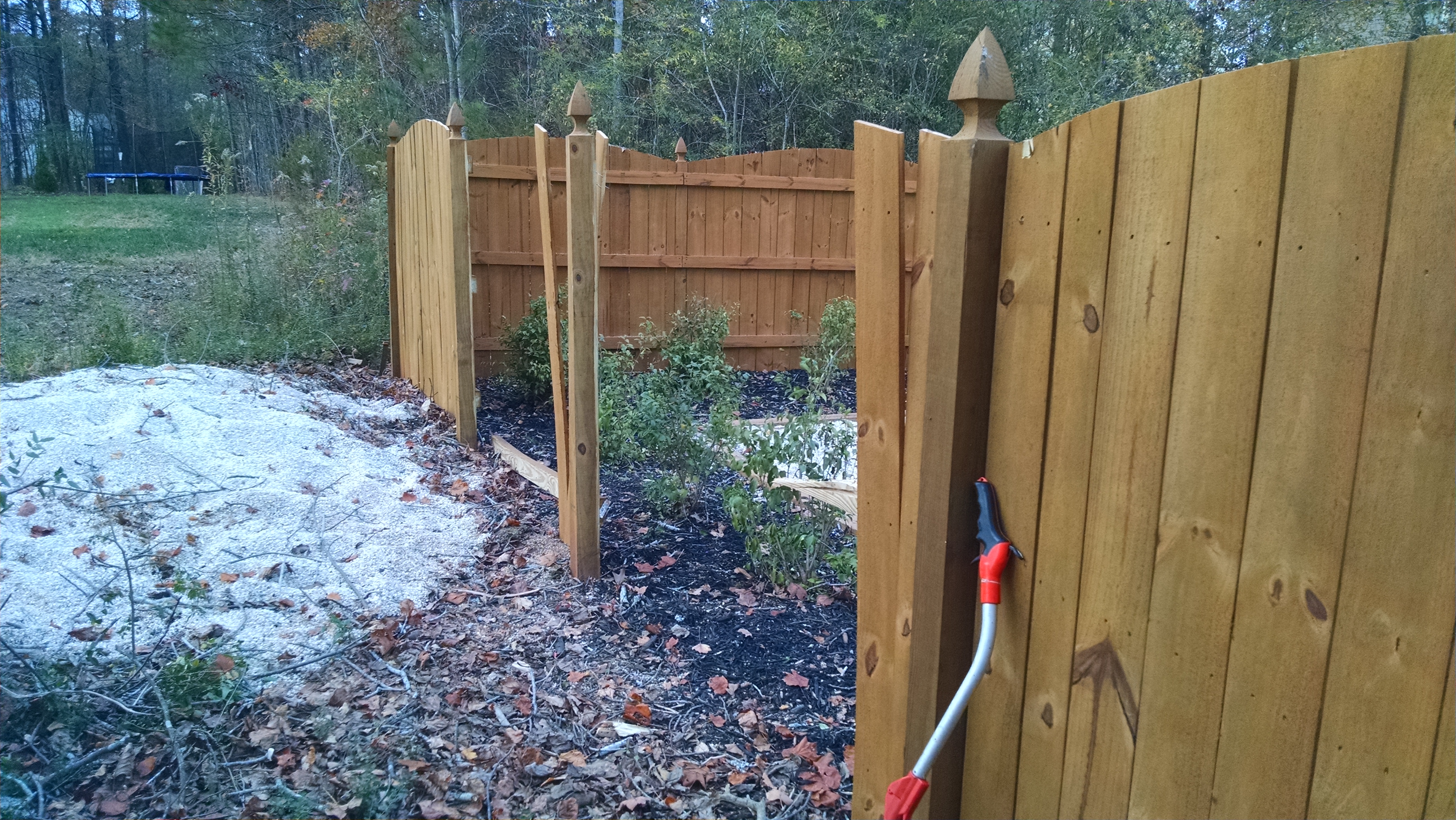 The a  moment of time to walk the interior and exterior of your fence is best way to catch potential areas that may need immediate attention today or down the road. Look for dry rot, carpenter bees saw dust, warping, checking around nail holes in pickets, and lastly for panels that have separated from the post.
If your gate fails to close properly you may need an adjustment or replaced entirely.
Visibly, you see nails protruding from the pickets.
2 x 4 x 8 rails will generally split and splinter around the original nail holes where they attach to the post if left untreated/unprotected from the elements.
Posts have begun to twist away from the section of fence panel. The benefit of benefit of using SNS for repairs is that all-in-one service and scheduling. Also, we offer competitive pricing for combining repairs & treatment.
Q. What will you complete during a fence repair?  What is the scope of what Stain-N-Seal Solution can complete?  How much fence can you replace?
A. We will repair or replace any part of your gate for a reasonable price. We can offer minor of major fence repairs with a short lead-time in most cases. Our repairs are generally geared towards replacing small to large linear feet of fence. Inquire for details.
Q. How long will it take to complete my fence repair?
A. Each repair can totally be different and some repairs can be quick to moderately difficult. In most cases we can respond quicker for residential repairs. We invite you to call to discuss.
Request A Quote - Contact Us Today
We provide fence staining, fence repairs, fence painting, fence restoration, fence envy™ and decking across the Southeast Georgia. Stain-N-Seal Solution is an South Atlanta-based fence treatment and repair company that is passionate about preserving the integrity of all wooden fences by applying a superior grade product for residential and custom projects.