Are you interested in installing a new fence? Or were you getting ready for the big backyard party you have been planning for months when you notice your fence is looking drag and could use a pick-me-up?  Before you enter your Google or Yahoo search for "fence company near me" or "best fence company in Georgia", we want to provide you with recommendations on how to select a fence company for your next project.  Here are 5 tips on selecting the fence company that is right for you.
Review your fence or deck needs
Take some time and education yourself on the various options that are available for fence and deck work.  Research is vital to understanding the available options and fence and decking treatments that are available.  You should consider the type of project that is needed for your home.  Are you installing a new fence?  Do you have an existing fence that needs to be restored or repaired?  Should you stain your fence or should paint your fence?  Are you looking to spruce up your home in time for a party or event?  Try sites like Houzz or Pinterest to find ideas and inspiration.  If you're looking for a pop of color or something a little difference in your finished product, consider our Fence Envy options.  Most reputable fence restoration companies can schedule an estimator for a home visit to come out and make recommendations.  We can help you select the best materials and treatments for your fence or deck project and look forward to having these consultations with our clients.  Contact us today with your questions. 
Establish your budget (link to planning article)
We recommend that after the winter holidays have ended that you create a budget.  If you have major work that needs to be completed (tree removal, major roof repairs, etc.) it may be better to tackle those early in the season.  Prioritize safety concerns like damaged or rotten decking and trimming overgrown trees along with your larger projects.  This will ensure you have completed the "must have" home maintenance and safety concern and can allocate any remaining budget on making your home beautiful through painting, fence work and even purchasing new patio furniture.  Also consider warranty agreements with any work that is completed on your home and be sure to organize and file your paperwork in case issues need to be addressed in the future.  You may also want to consider how does the company accept payments.  Are online payments available?
Do your research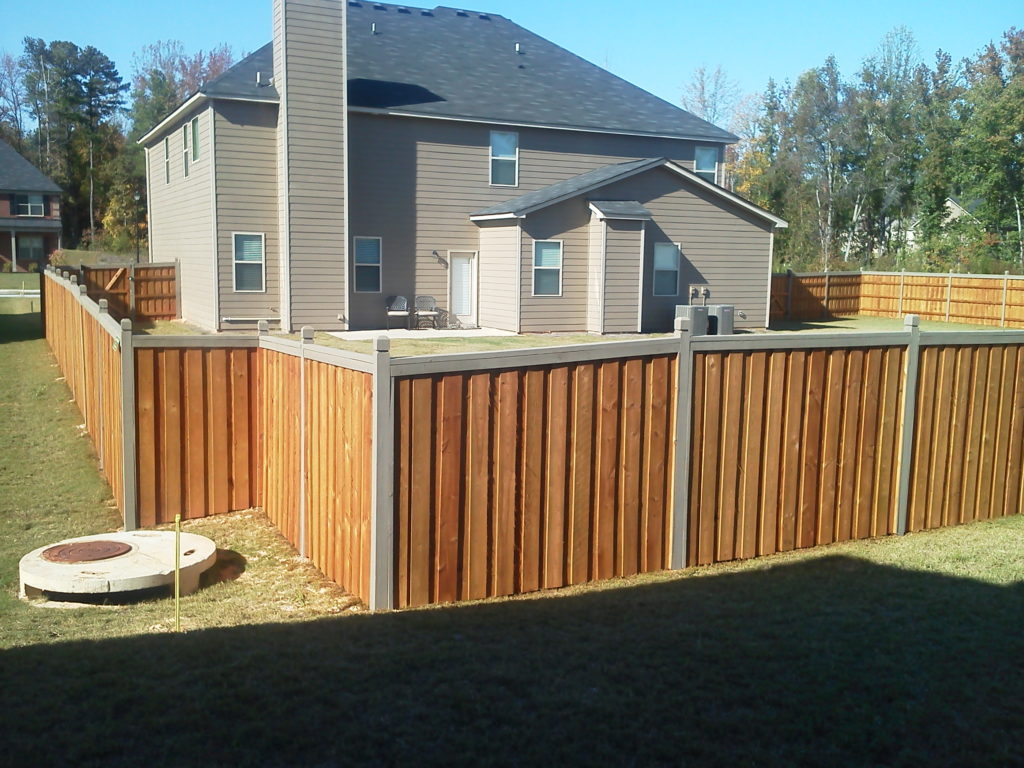 Now with research and budget in hand you can start researching individual companies to find the fence installation or fence restoration company that works best for you.  When selecting a fence company, keep in mind that professionalism is a reflection of service.  Does the company have a website?  If so, you should check that the company's website is maintained, updated and provides an image gallery of completed projects.  If the company does not have a website, step 4 (Ratings, Reviews and Business History) become even more important.  Check the company's social media if they have a social presence for consistent complaints or feedback or for testimonials on services that were completed.  Do you see any warning signs of unethical practices like requiring cash payments, bad-mouthing the competition and no contract or written agreement.  These are all warnings signs that the company may not be the right company for you.  Also pay close attention to all contact and discussions during the selection process.  During the initial contact was the phone representative pleasant and professional?  Does the estimator know what they are talking about and can easily answer your questions?
 Ratings, Reviews and Business history
Look for a company with a solid reputation and overall customer satisfaction.   Check the Better Business Bureau,
Yelp, Angie's List and Kudzu for customer testimonials and reviews.  Do the reviews mention if the company was willing to satisfies customer needs and that in times of dispute the company listens and is always looking for a solution that benefits all parties  involved?  Were they willing to make minor corrections?  Was it difficult getting the company return?  Was the jobsite left clean and tidy once the work was completed?  Do customers express concerns about being pressured into services or were they upsold once an agreement was signed?
 Price compare and shop around
When it comes to exterior maintenance, fence restoration or even handyman services, remember that a great price without quality is never a good deal. Here at Stain N Seal Solution, we pride ourselves on having both great prices and providing great service and care to your home or yard.  It is important to ensure this is true for any fence restoration company you select.  You should have selected the type of project that is right for your home in step 1 and you should have established an exterior maintenance budget in step 2.  Now is the time to use that information to request some quotes from various fence service providers to ensure you're getting the best quality service in your price range.  It is okay to request a quote and shop around for the agreement that fits your needs.
Key questions to ask:
What materials do they recommend and why?
If you are replacing, or repairing your fencing ask what their procedures include.
How often do you finish projects on time and within budget? Do you stay on track and finish projects within the estimated amount of time?  If the project goes over the allotted time, how will that be handled?
Is there any type of warranty on the work you provide?
Will any of the materials you currently have be able to be used or recycled in the installation/repair?
Will their timeline fit your needs?
Do you provide a guarantee or warranty of your work?
Choose a contractor based upon the conclusion of a solid interview filled with plenty of questions and straightforward answers and have your interview questions ready to go at the time you place the calls.
Still on the fence?  Take a look at reviews from our past customers or contact us for a free consultation!